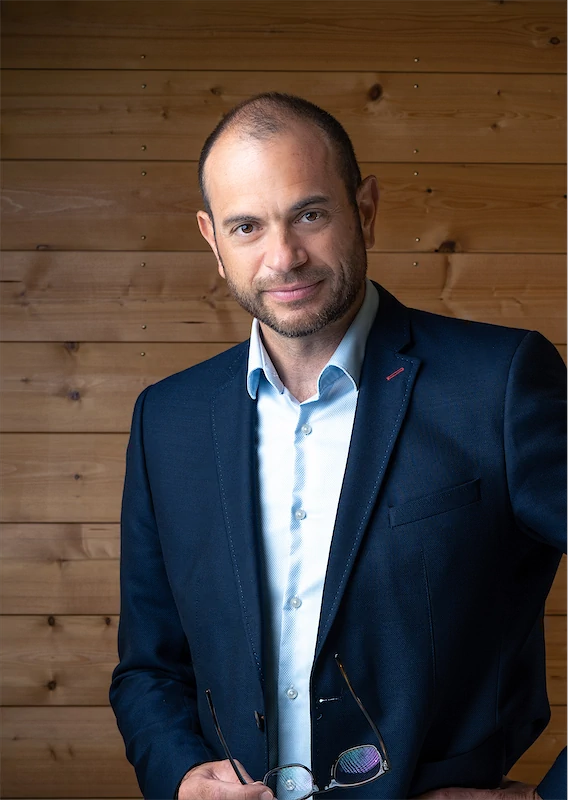 Our ambition
To feed the agro-ecological transition
Our conviction that a better understanding of soil health will enable us to help farmers on a daily basis to meet the challenge of adapting to climate change and to provide a solution by sequestering carbon.
Underestimated for too long, soil life deserves our full attention, based on the founding principles of Terra Mea :
the humility
we all need to deal facing the complexity of living things. The science of soil health is new, and the impact of our actions is still being consolidated, which means we need to continue the scientific work we are doing every day, and to listen to what people have to say.
the innovation
to provide reliable, economical and fast measurement, analysis and advice tools. We need to be able to help farming practices evolve by regularly and easily measuring the impact of the choices made by the farmers.
the desire to adapt
that guides our research and consultancy work. There is no one-size-fits-all solution that can be applied to all sectors or all regions, but rather a tailor-made approach that responds to specific conditions and challenges.
a vision
that we are finally claiming for ourselves. Agroecology deserves to be pursued as a policy of results rather than means, underpinned by scientific data and field experimentation.
Solutions to…
Measure
Thanks to our analytical innovations and state-of-the-art laboratory.
Interpret
Using extensive, exclusive databases on soils and crops.
Advise
That is our expertise! With a team of agronomists backed by 50 years of experience.
Rate
Highlighting the environmental performance of agro-ecological practices.
Innovate
A cutting-edge tool at the service of fundamental and applied research, for agro-ecological innovation.
Team
Vincent Frenot

East Regional Manager

After starting his career as a field technician for a cooperative in Franche-Comté, Vincent has spent most of his career in the field, in contact with farmers. Most of his career has been devoted to developing technical products in the fields of fertilisation and plant nutrition.

Convinced by the need to make progress in the field of plant and soil nutrition, he believes that an understanding of soil dynamics and its microbiological analysis, are essential to help practices evolve towards ever more effective and profitable technical solutions for our customers.
He joined us in September 2023 as Head of the Eastern Region.

Jean-Sébastien Berger

West Regional Manager

Jean Sébastien is an agronomist engineer. He began his professional career in agri-environmental consultancy. He then turned to selling seeds and fruit trees. He has a passion for the world of agriculture, and is well aware of the role that farming plays in our regions and in preserving their natural functions.

Jean-Sébastien is convinced that studying microbial activity is a new key to understanding soil fertility. He has joined Terra Mea in June 2023 to support the development of profitable agro-ecological production models.

Yannick Cosperec

North Regional Manager

As an agricultural engineer with a degree from Purpan, Yannick has spent most of his career in the field, in contact with farmers.

After a first experience at the Chamber of Agriculture, where he worked with a large number of farmers on a variety of production systems, Yannick worked as sector manager in a 100% organic cooperative. More recently, he has been working on commercial development projects for an applied research centre, which has given him an interest in the role of agriculture in mitigating climate change by storing carbon in the soil.

Yannick is convinced that it is through microbiological analysis that farmers will be able to understand their soils better, respect them better and make better use of them. Thus, has joined Terra Mea in the summer of 2023 as the North Regional Manager.

Guillaume Desperrières

CTO

An agricultural engineer and oenologist by training, Guillaume joined the Dubernet group in 2016 as Managing Director of SRDV, an analysis and consulting structure specializing in viticulture. An expert in agro-ecology, he now puts his skills at the service of the global agricultural sector through Terra Mea.

Clotilde Aschero

Agronomic Engineer

A graduate in agricultural engineering et œnology, Clotilde joined SRDV in 2021 under a professionalization contract. She is now a consultant specializing in viticulture-oenology in the Languedoc region, supporting winegrowers in achieving their production objectives and in their various projects.

Aymeric Laturelle

Agricultural Engineer

An agricultural engineer and oenologist, Aymeric will be joining the Laboratoires Dubernet group in 2021 after gaining experience in wine production in France and abroad. He works with Terra Mea to provide agronomic advice and support farmers in their decision-making process.

Matthieu Dubernet

Chairman

An agricultural engineer from "Agro Paris" and holder of the national diploma of oenologist, Matthieu heads Europe's leading group of independent oenology laboratories. A court-registered expert and member of the French delegation to the OIV, he is the originator of numerous innovations, works and scientific publications on agronomic analysis techniques and agro-environmental issues.

Olivier Antonin

CEO

Trained as an agricultural engineer and a farmer in the Garonne valley, Olivier has always been passionate about the world of agriculture. After 28 years in the agro-supply industry, Olivier is convinced that farmers need to move towards more efficient and sustainable production methods, combining productivity and respect for the environment. It was with this in mind that he joined the Terra Mea agro-ecological project.

Matthieu Chazalon

South-East Regional Manager

After studying to become an agricultural engineer and oenologist, Matthieu joined the Dubernet group in 2020 for his end-of-studies internship on the subject of plant cover. Then, he evolved in the group as a agro-oenology consultant engineer. He now works for Terra Mea as the South-East Regional Manager.

Fanny Hernandez

Scientific Director

After completing a PhD thesis on the speciation of Chromium in foodstuffs at Anses (Agence nationale de sécurité sanitaire de l'alimentation, de l'environnement et du travail), Fanny has been in charge of the elemental analysis unit at Dubernet Laboratories since 2017. At Terra Mea, her missions involve developing new analytical tools to better understand the balance and living conditions of soils as part of an agro-ecological approach.

Maxime Magre

Deputy head of the elementary analysis unit

Maxime joined the group in 2018. With a degree in Biochemistry, he now manages the analysis team and ensures the quality of results.

Anne-Sophie Delpech

Elementary analysis technician

Graduate of a BTS ABM (medical biology analysis). Born into a farming family, Anne-Sophie joined the Group in 2022 to contribute to the agro-ecological transition.

Sullivan Mateus

Elementary analysis technician

Graduating with a DUT GCGP and a degree in eco-technology for depollution, Sullivan joined the group in 2020. In particular, he is in charge of soil microbial community analysis.

Julien Grangeon

Sampling and elementary analysis technician

With a DUT in biological engineering (agronomy option), Julien joined the Group in 2021 in the elementary analysis division.
You regional contacts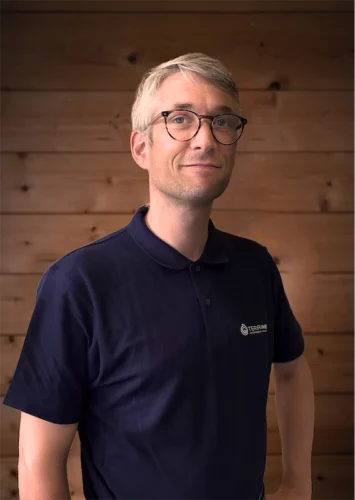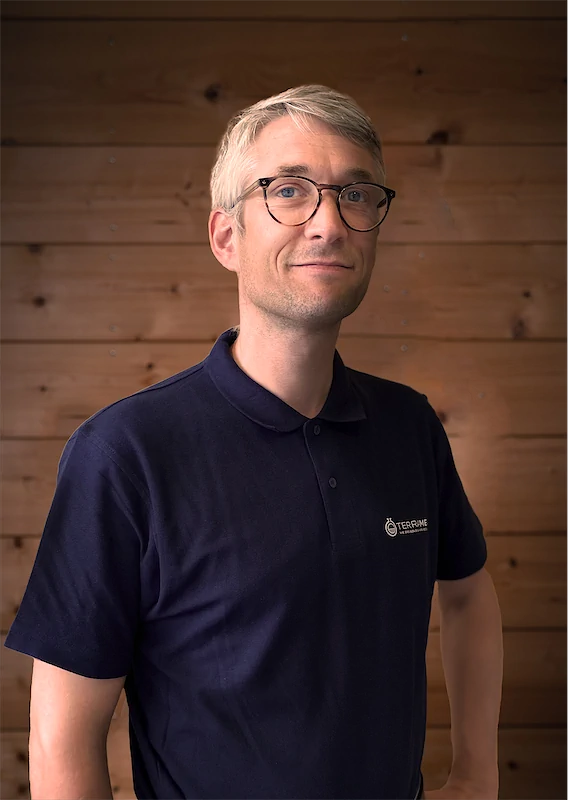 Western France
Jean-Sébastien BERGER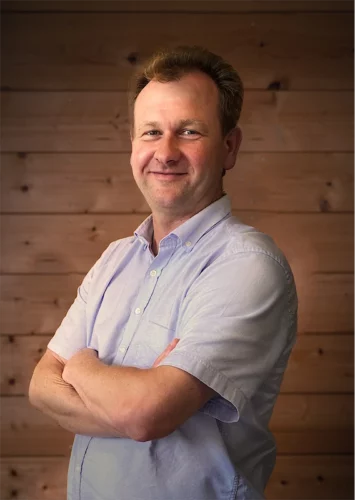 South-Western France & International
Thaddey NOBECOURT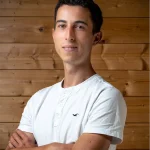 South-Eastern France
Matthieu CHAZALON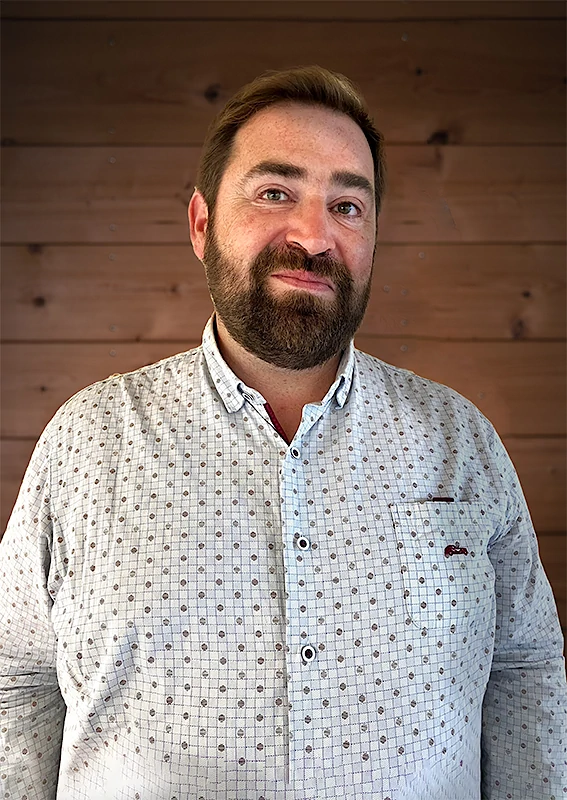 Northern France
Yannick COSPEREC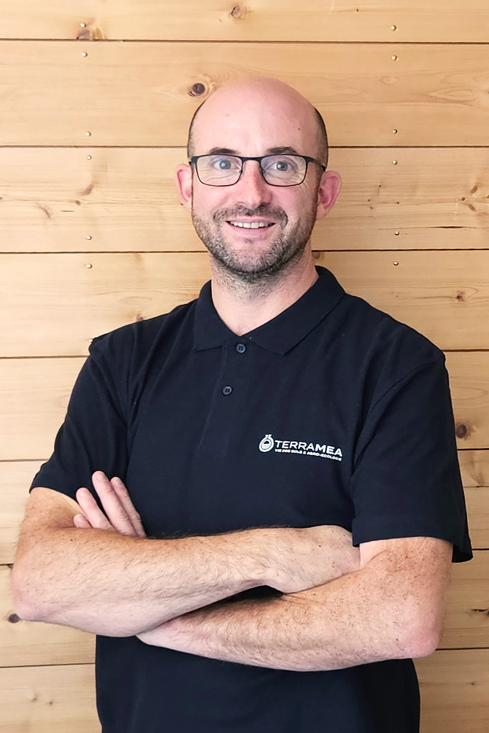 Eastern France
Vincent FRENOT
We're hiring !
Terra Mea is expanding and is always on the lookout for new talent to join its team. To find out about our current vacancies, please follow our publications on LinkedIn or contact us directly by clicking below.